Memories From Magda!
Posted on Sat March 30, 2019.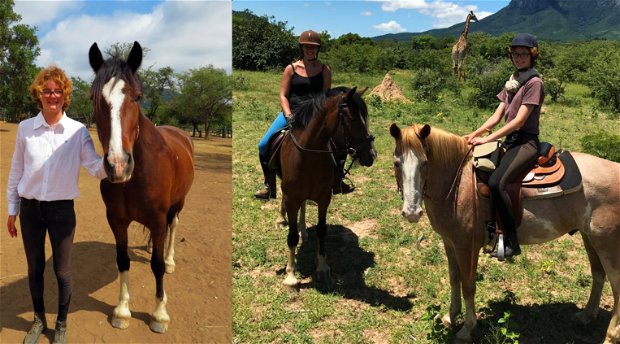 When I arrived at Khaya Hanci I thought it must be paradise.
The first thing that happened when we got out of the car was a million of dogs running towards us; so happy that somebody arrived. In fact there are "only" 14 dogs, most of them rescues living free on the farm in a big friendly pack. If you think about it, it is amazing how well trained and socialized they are.
Then there are the horses.
Big ones, small ones, young and old ones, well trained ones and some that are still almost untouchable.
In fact the development of two of the rescue horses, that must have gone through unbelievable brutality and cruelty caused by humans, is the most impressive thing that I experienced here.
When I arrived in January they did not even eat threats out of your hand. When I left in March you could brush the one all over it's body. And all these little steps and the time and patience everybody spent on this horse has been given to all of the other horses, too. Almost all of the rescue horses have come from slaughter auctions or people that have treated them in a brutal way or just neglected them. And if you look at them now they are well trained, a little bit fat and each and every one of them are just lovely.
My time volunteering at this wonderful place allowed me to be part a great team of horse-loving people that are doing such fantastic and important work for the sake of those amazing animals.
I will be coming back soon!!