Leopard Trail Hike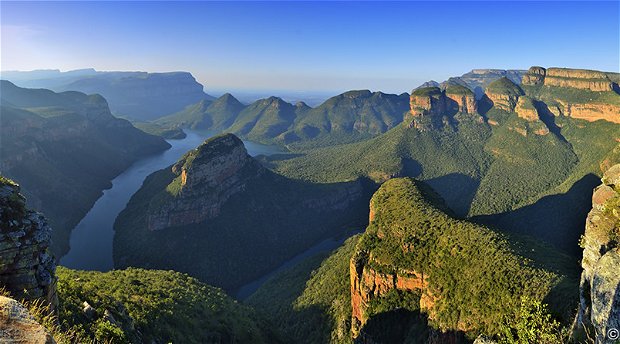 The Leopard Trail is a top class hiking route that winds through the world's largest green canyon. It begins at the Blyde Forever Resort, dipping into the canyon and returning back up the escarpment, providing some of the most spectacular views on Earth.

On a clear day the Blyde River Canyon offers landscape vistas like no other, and our guide will take you step-by-step through the history of this impressive landmark.
The return trail takes you into the Kadisi valley where you explore forest, waterfalls and cool off in the Kadisi river as you follow it back to the top.