Blyde River Canyon Boat Cruise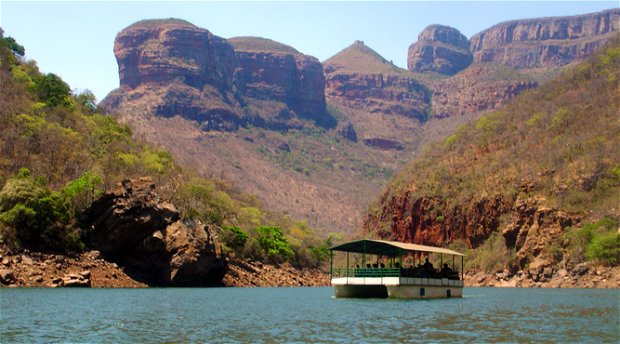 Enjoy the splendor of the third largest canyon in the world, and the largest 'green canyon' due to its lush subtropical foliage. An informative, interpreted tour by a tour guide takes you to the rare living Kadishi Tufa waterfall and the Three Rondawels. An abundance of wildlife will keep you distracted while learning more about the natural history of the Blyde Canyon.
The Blyde River canyon supports an incredibly diverse ecosystem, which includes numerous fish and antelope as well as hippos, crocodiles, primates and an abundance of birds.